I'm a designer based in London, UK. Currently, I'm working on experiments at Culture Trip. Let me show you some of my previous work below.
OnCare
2016—2017 with Alistair Cohen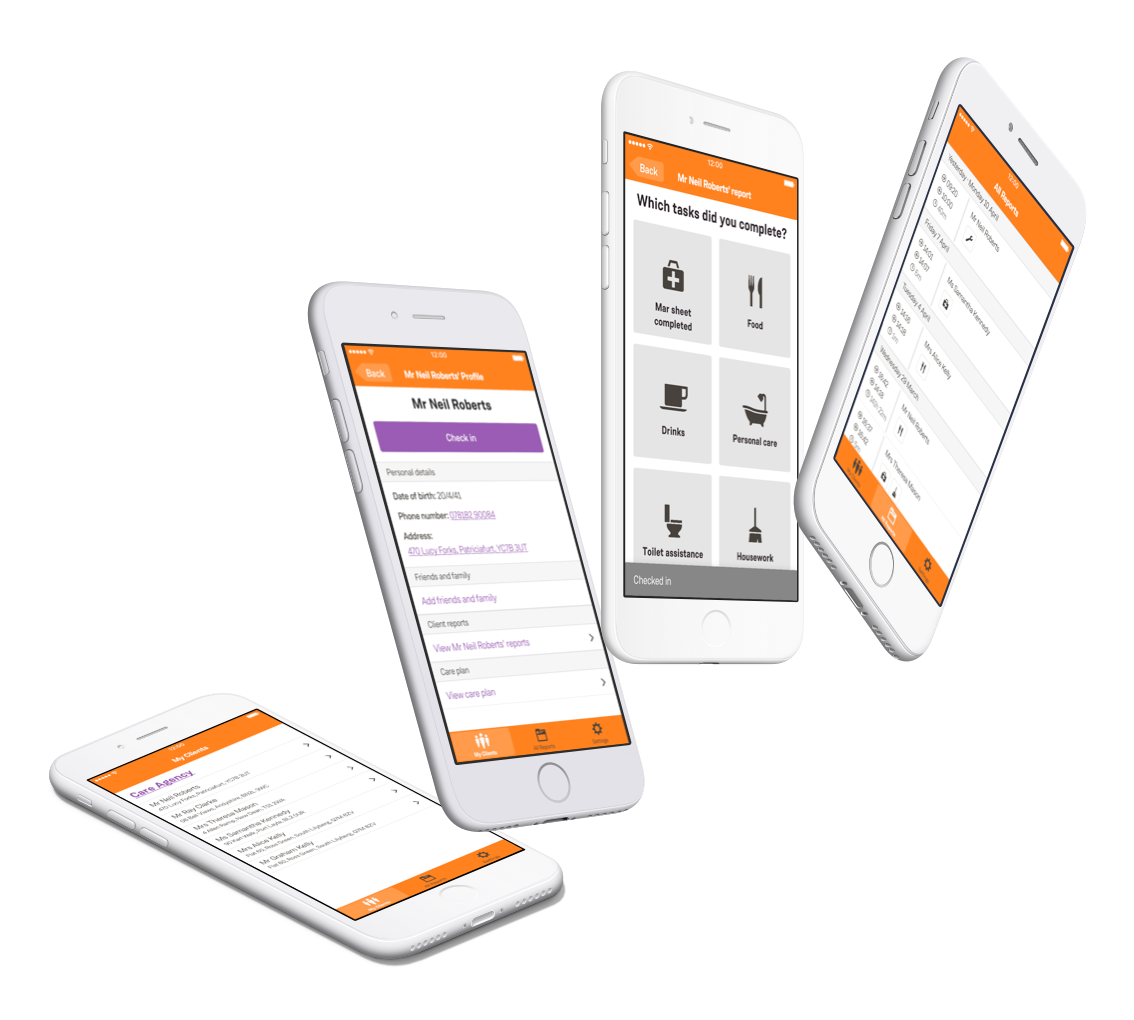 OnCare is a B2B SaaS business from the Founders Factory incubator. OnCare provides tools that make caring for the elderly easier. The business has three apps which I helped prototype and design, including a React Native app for both iOS and Android which serves care workers and a responsive web app that serves agencies, care workers and family members of the patients. As well as working on product strategy, early prototypes and informing the User Experience, I also worked on the creative direction.
Carmen
2016 with Mathilde Leo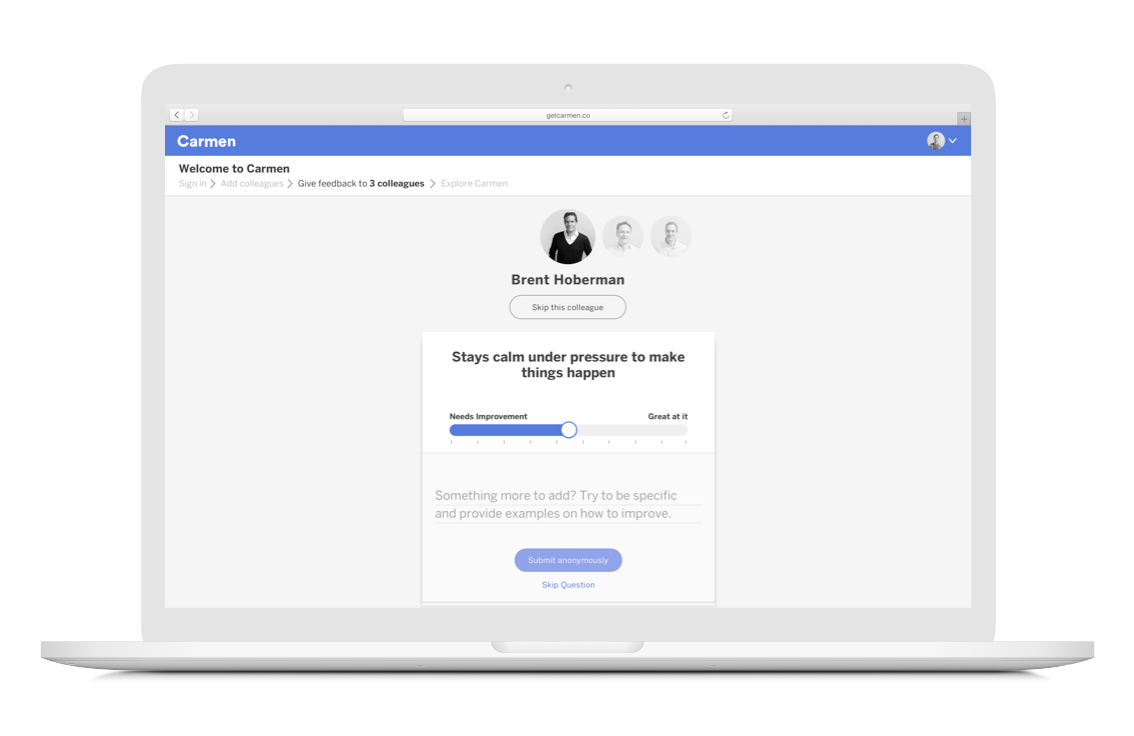 Carmen, now known as Frisbee, is a web based peer-to-peer workplace feedback tool from the Founders Factory incubator. The idea of Carmen, a portable record of your professional growth, bore out of the need to improve inefficient review systems that serve as a check box exercise at many large corps. My involvement included prototyping early ideas, conducting user interviews to find out peoples needs for getting candid, helpful feedback and designing the UI for the web app.
Robin
2015—2016 with Michael Willmott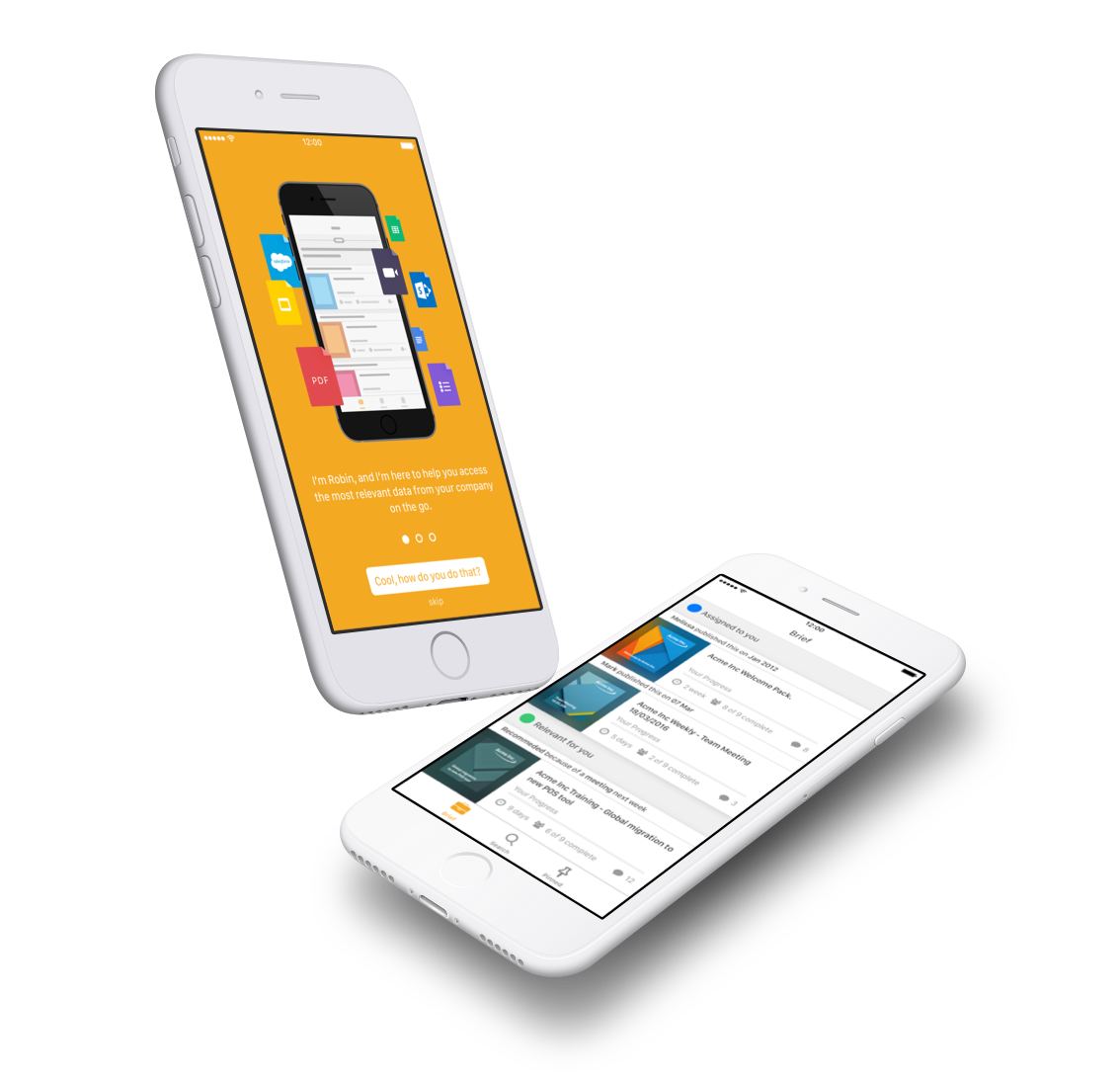 Robin was a proof of concept workplace training application from the Founders Factory incubator. Specifically geared towards sales reps, it was built to solve the problem of getting new reps up to speed, faster and more efficiently. We focused on delivering an enjoyable experience around the existing content companies already have and maximising on its impact by offering features like engagement stats and a way to star slides to establish a feedback loop to management. A Questions feature was designed to gauge the output from individual team members. These features came from interviewing our development partners who used Robin during its early days to inform our product decisions.
State
2014—2015 with Alex Nako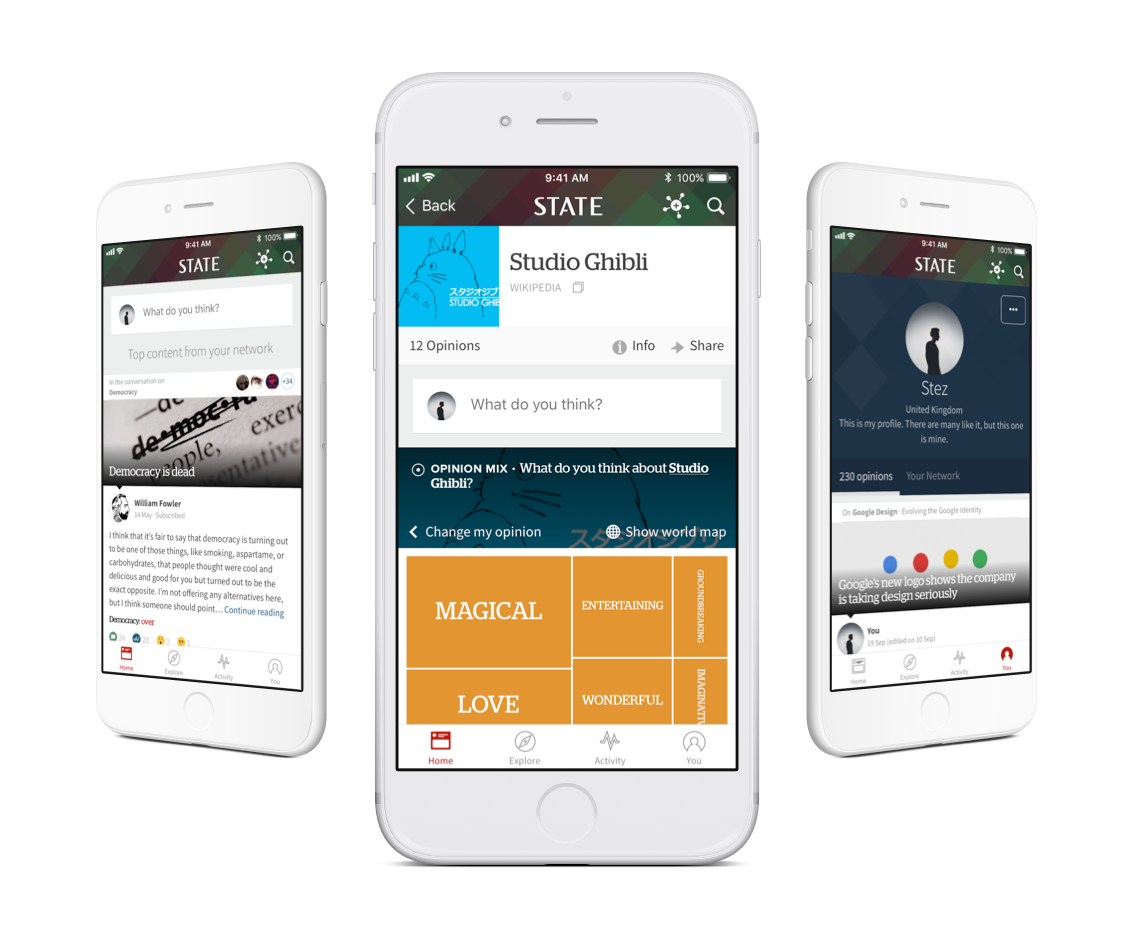 State, the world's global opinion network. Tag your opinions and let the world know what you think through structured analysis. Find someone who thinks differently to you and have a friendly debate or find someone with similar opinions and create friendships. I worked on refreshing the iOS and Android apps and helped redesign and launch the new responsive web app.
Wonder PL
2014 with Fabio Basile and Ryan Murphy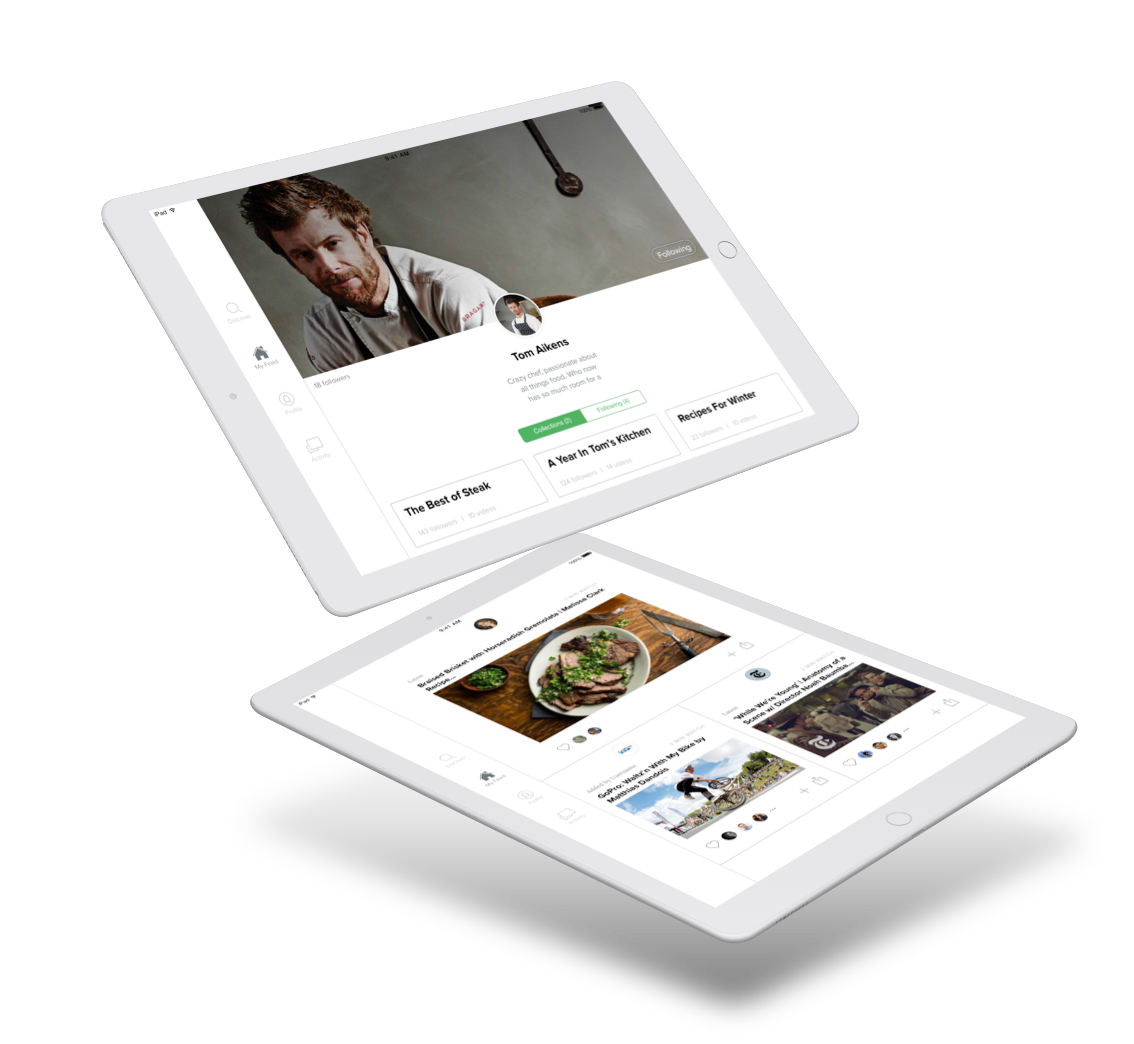 Wonder PL was a premium video mobile service for iOS. It boasted editorially curated videos in categories like creativity, health and wellness among others. I worked on improving the UX of their iOS app, and the visual design as well as work on the front-end for their new web based video project management app aiming to improve relationships between indie movie makers and studios.

if you want to work together on interaction design, icon design, user experience or product strategy.